We appreciate you.
During a year when we've all been stretched thin, our supporters showed up with generous hearts. FACS is filled with gratitude for your contributions for GivingTuesday and for your partnership year round. We are excited to continue our work to mitigate climate change, advance climate justice, and partner with the community to find local solutions to the climate crisis. We're all in this together.
Mark Your Calendar!
Our 2021 Advocacy Workshop and Training will take place virtually on Thursday, January 7 from 1:00 to 3:00 p.m. Eastern time. This event will prepare our advocacy teams for the 2021 Virginia General Assembly and local level advocacy. Speakers will address some of our key advocacy priorities for 2021, and include Paul Connett, author of The Zero Waste Solution, Corey Miles, Coastal Resources Program Manager at the Northern Virginia Regional Commission, and Maia Davis, Senior Environmental Planner with the Metropolitan Washington Council of Governments. Participants will also receive an update from county officials and staff on the status of local climate planning efforts, and will receive advocacy training from FACS Board Member and Public Policy Expert Anthony Granado. Sign up today!
Resources for Addressing the Climate Crisis
Tree of Life is designed for communities of all faiths at all levels of exploration and action in addressing the climate crisis. The eco-actions program is designed so you can visualize the progress that your faith community is making on climate solutions and to share your journey with like-minded faith communities. For each action you take, your faith community is awarded a tree part, leaf, or flower. You will watch your Tree grow with good works, and when you reach enough actions, you will be designated as a Tree of Life faith community.
Faith Community Spotlight
FACS is proud to announce that we have recently begun organizing in Prince William County (PWC). By assembling in PWC, we are honoring our commitment to uniting people of faith within Northern Virginia to develop local climate solutions. If you or anyone you know lives in PWC, we encourage you to subscribe to our newsletter here as well as follow us on our social channels (Facebook, Twitter, and Instagram) to stay updated and help spread the word! We are extremely excited to start mobilizing and cannot wait to see what we can achieve together as people of faith.
Read about our first win here.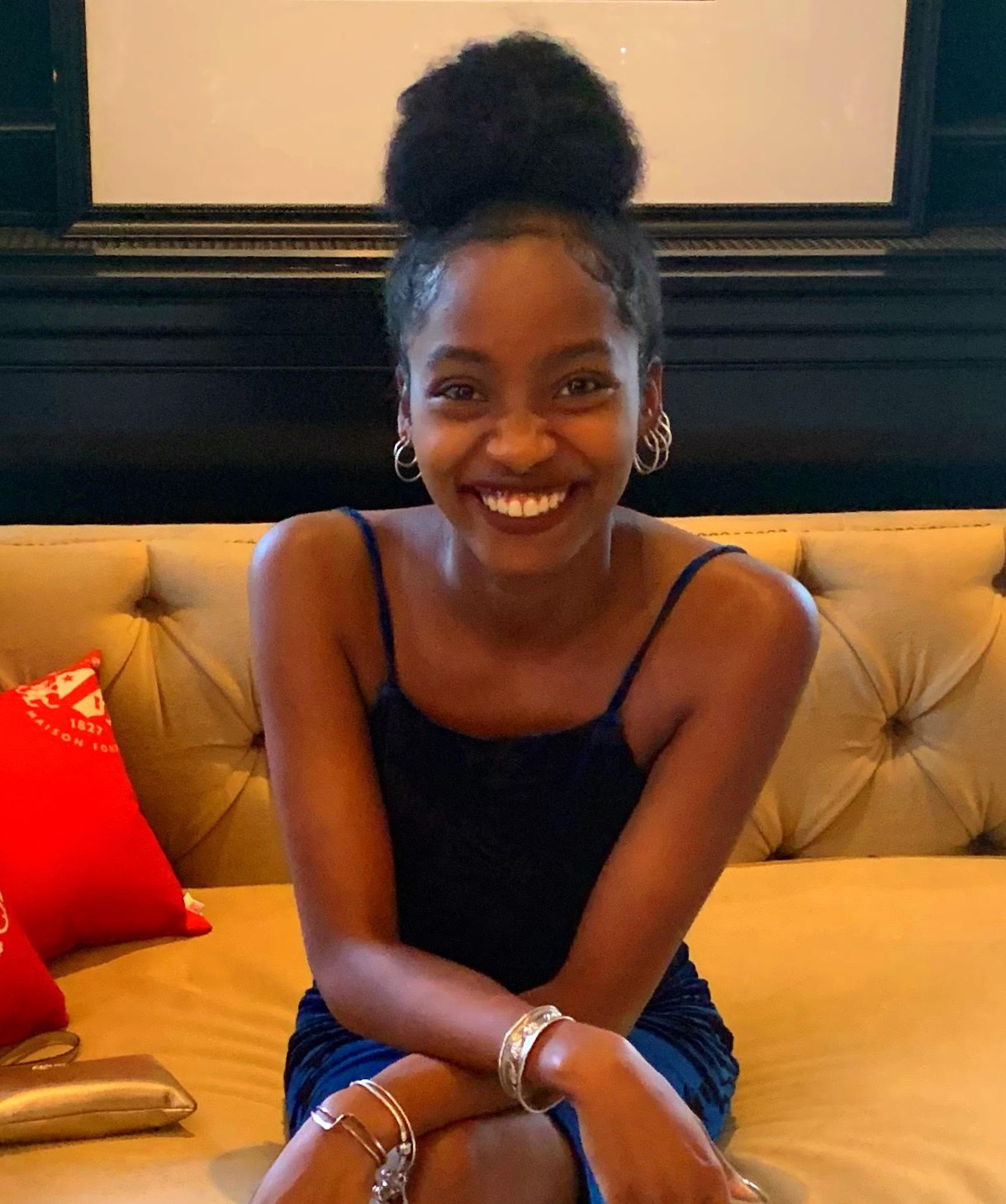 Sashia Scott, Community Organizer for Prince William County, graduated from George Mason University with a degree in Government and International Politics. She has worked as a freelance social media manager for clients ranging from churches to micro influencers. Prior to that she served as the Administrative Assistant of Unity of Fairfax. Sashia is a strong advocate for social change with numerous connections in Prince William County.
Community Partner Spotlight
Kainos Innovative Solutions Inc. is a Minority-owned, Women-Owned Small Business (WOSB) offering a full portfolio of solutions and services for government agencies and commercial clients. We architect, design, develop, and implement agile, innovative, and on-time solutions such as custom software applications and critical systems to empower our clients.
Kainos is also a pro go-green company; we help and partner with businesses that have clean energy/go-green environmental goals in mind. We developed a fleet analysis tool that is cost effective and enables people and organizations to see how electric vehicles are the best option to create a clean environment and protect our planet (with cost savings, too!). The fleet analysis tool has a web interface with login credentials and provides graphical representations of the cost savings as well as environmental savings.
Please don't hesitate to reach out to us.
Faith Alliance for Climate Solutions
PO Box 2012 | Reston, Virginia 20195
703-239-3748 | info@faithforclimate.org